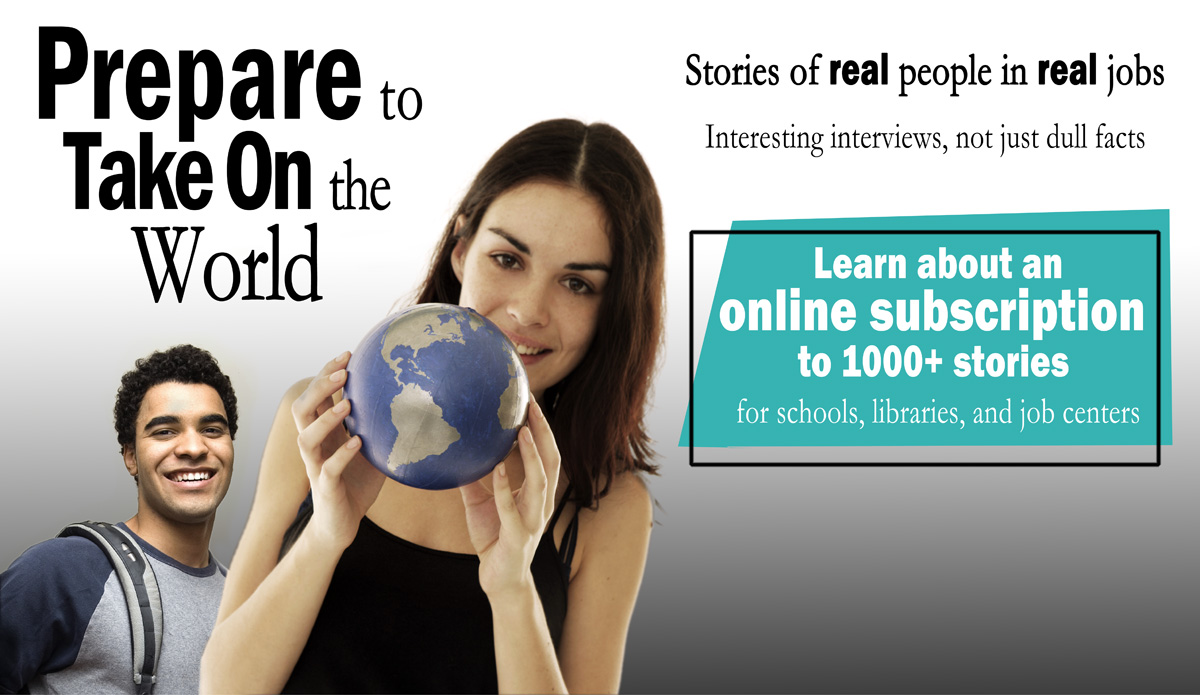 Career Stories by VocBio
Career Stories by VocBio
We explore a career by telling the story of a person who chose and succeeded in the profession. Our biographies track workers from their school experiences and interests through to their current jobs and lifestyles.
Up-to-date information about careers (e.g. education requirements, salary range, and market demand)
Interviews with people throughout the country successfully employed in those careers
Photos that help bring the person, work environment, and day-to-day details to life
Over 1,000 Career Stories in a wide spectrum of careers – traditional to the newly emerging; rural to urban; requiring just a high school degree to more specialized degrees
Explore available Career Stories by browsing categories in Career Cluster or Career Pathway, or by searching for title, keyword, O*Net, DOT, or Holland Code – or choose from our random playlist!